Jr. Dragster Construction
Here you can follow the construction of Vinnie's brand new KCS Racing flex chassis Jr. Dragster. The new 2000 model features the latest technology that KCS has to offer. Painted by Tommy De's Custom Paint and powered by a Craw's Racing Blockzilla engine, Vinnie plans on competing for the track championship while looking good and going fast and consistent. _____________________________________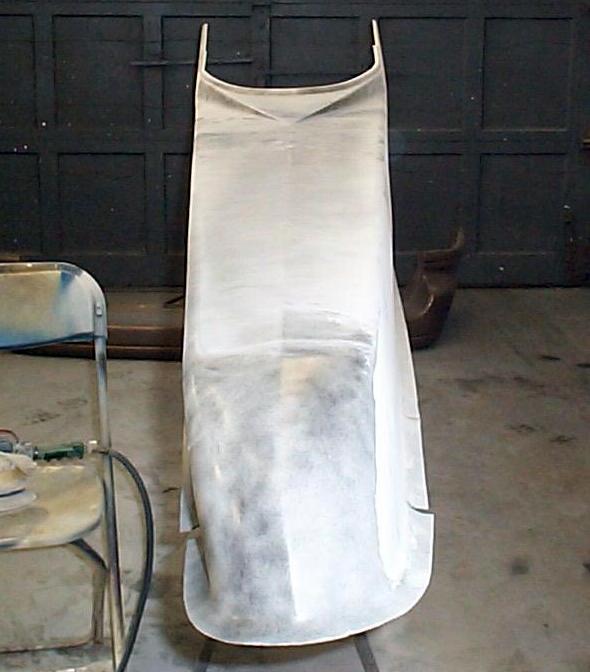 A front view of the body. The crack on the side can be seen clearly here. We think it happened when we put the body in the truck. These things are pretty flimsy. Tommy De sanded down the nose of the car and sprayed a light layer of black to try and pick up any other cracks or defects.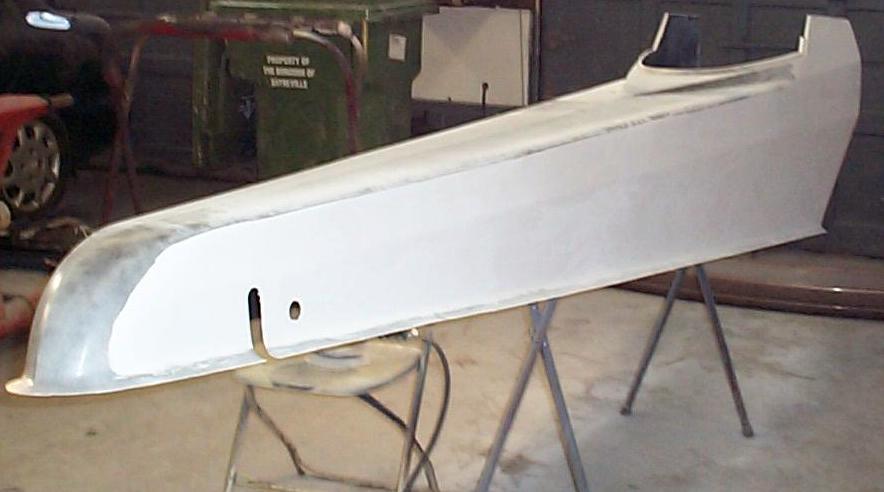 2/17/00- Side shot of the body at Tommy De's shop. Low and behold, we found a crack on the left hand side of the body on the bottom lip. Shouldn't be too hard to repair.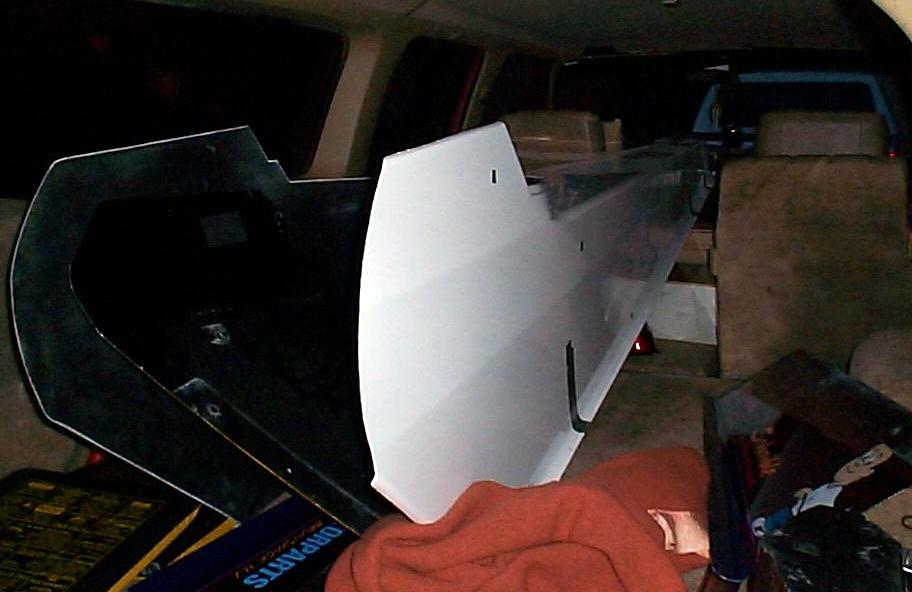 2/16/00- The body of the new Jr. Dragster after we picked it up from the shop. The day after we brought it down to Tommy De's Custom Paint so he can start on the painting of it. We wanted it painted exactly like Frankie's Super Comp dragster, so we brought panels from his car along with it so Tommy could get an idea of how to design it.