Frank A. Cicerale
Crew Chief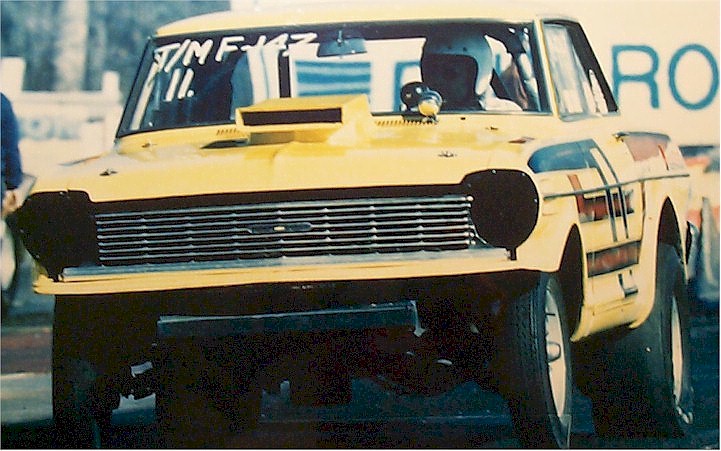 ---
Besides the driver, the next most important part to the team is the crew chief. A crew chief is the one who makes sure that all the mechanical parts of the car are kept in top shape and that the car goes down the racetrack quickly and safely. Frank A. Cicerale has been the crew chief for the Tax Bracket Racing team since 1993, and has enjoyed much success during his tenure.
Frank originally started his racing career while back in high school in the late 1960ís with a 1969 Chevrolet Chevelle SS396. After a lengthy layoff, he got back into drag racing when he bought his current car, a 1965 Chevrolet Nova that he ran in Pro and Super Pro eliminator. He enjoyed limited success with the car, making it to one final round. After a blown motor sidelined his efforts in 1989, Frank again went on a hiatus from drag racing. That hiatus ended in 1993 when he bought a Half-Scale Dragsters built Jr. Dragster for sons Frankie and Vinnie as a Christmas present. Then it was off to the races.
Frank tuned Frankie and Vinnie to numerous success. As a crew chief, he captured four Island Dragway track championships, the 2002 Old Bridge Township Raceway Park Jr. Dragster D Class Championship, and finished one-two in the points in 1997, 1998, and 1999. Frank made the transition to the full size ranks with Frankie in 2000, and tuned Frankie to a Super Comp win and seventh place position in Super Comp points in 2002 and the Division 1 Street Eliminator championship in 2002. 2003 marked the final transition as Vinnie graduates out of the Jr. Dragster ranks and into the Super Street wars. Frank tuned Vinnie to the NHRA Sportsman World Championship and the NED Division 1 Street Championship in Vinnie's rookie year. Frank is looking to get back to his car and having the same fun that his sonís are now enjoying. Until then, however, with Frankie piloting the Super Comp dragster and his 1968 Chevy Nova, Vinnie hanging the hoops in his Super Street 1987 Ford Thunderbird, and Dad turning the wrenches and dialing the cars, the Tax Bracket Racing team is going to be tough to beat.
Vinnie Crowned National Champion in Pomona More...

---

Find Out All About Tax Bracket Racing's Race Cars in The Race Cars page